Legal Aid of the Bluegrass names new Executive Director
Image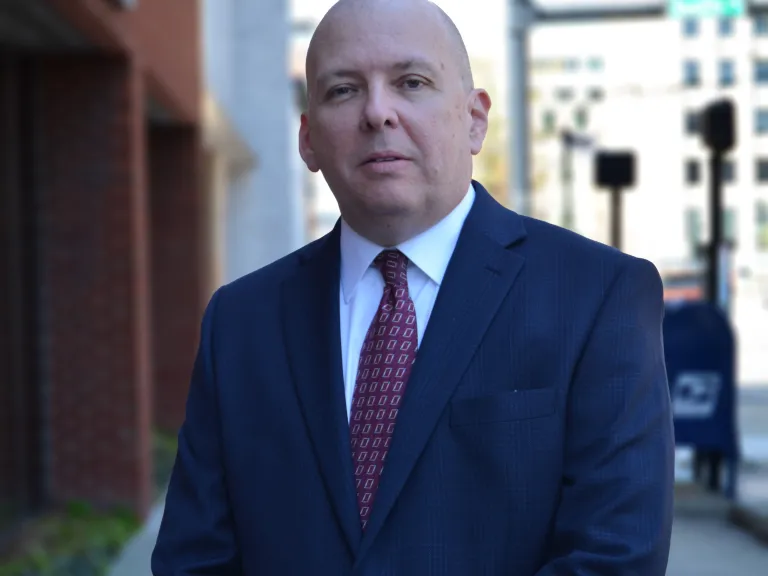 May 1, 2023
Legal Aid of the Bluegrass (LABG) announced Robert Johns, Esq. has been named the new Executive Director after a nationwide search. Johns, who will begin on May 1, 2023, will lead the program that provides free civil legal help to low-income and vulnerable Kentuckians in 33 northern, central, and northeastern Kentucky counties.
"LABG provides life changing legal assistance every day, and I am thrilled to join this great program. I have been privileged to spend my entire career in civil legal aid and to stand with people whose rights need protected. The work that civil legal aid programs provide is needed everywhere, and I look forward to working in the diverse communities that LABG serves, including sparsely populated rural areas and densely populated urban centers. I'm grateful for my time at AppalReD Legal Aid and for the opportunity to lead that program. My time there allowed me to develop skills that will serve me as I join LABG" says Johns.
Johns graduated with his B.A. in Political Science from the University of Notre Dame in 1991 before earning his J.D. at The George Washington University Law School in 1994. Johns served as an AmeriCorps attorney until 1996 when he became a staff attorney at Southeastern Ohio Legal Services (SEOLS) in Steubenville, Ohio. In 1999, he became Managing Attorney at SEOLS and served in that position for 15 years. Johns has been the Executive Director of AppalReD Legal Aid for the past 8 years in Eastern Kentucky.
LABG Board President, James Kruer, Esq., said of Johns "Legal Aid of the Bluegrass has been blessed by 'adopting' our new Executive Director from one of our Kentucky partners. A lifetime of service to the poverty population makes Johns ideally suited to direct the advocacy that we provide in our 33-county service area. We are confident that our team will continue to grow under his leadership and thrive as we provide for our client's legal needs. We are deeply grateful to our dedicated and patient staff, our transition management team, and our professional consultant that planned and implemented this successful search. On behalf of our Board of Directors, we welcome Rob and assure him of our unwavering support."
As Executive Director, Johns will lead with a strong passion for and understanding of the critical nature of poverty law services in the community. He will provide strategic and visionary leadership in coordination with the Board of Directors; further LABG's commitment to diversity, equity, and inclusion; and maximize the organization's impact with the resources available.
Johns will assume the role from Interim Executive Director, Karen Hoskins Ginn, Esq., who will return to Advocacy Director for Legal Aid of the Bluegrass. For an interview with Robert Johns, contact Jillian Beach at 859-957-0188 or jbeach@lablaw.org.
LABG works to resolve the most pressing problems of low-income and other vulnerable people by providing high-quality legal assistance through direct representation, education, advice, advocacy, and coordination with other community resources. Visit www.lablaw.org for more information.
Need Legal Help
Legal aid protects the rights of people living at or near poverty with legal problems such as:  housing, consumer, family and public benefits. We ensure access to justice for all people, including veterans, the elderly, those who are disabled and victims of domestic violence. You can call us to apply for assistance Monday through Thursday 10:00 a.m. – 3:00 p.m. or Friday 10:00 a.m. - 1:00 p.m. Calls are answered in the order they are received. You may also apply online by clicking "Apply For Help" below. Get Updates by Email
To get the latest news and upcoming events, please subscribe to our newsletter.